Meet Our Bottles
Like many of you, we're on a journey to help reduce waste by using better bottles that can be recycled and transformed into new bottles.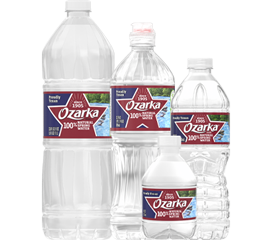 Caring For Our Water
The Ozarka® Brand 100% Natural Spring Water you're drinking was carefully sourced from one of our three Texas springs. Meet Trey, who is part of a team of professional environmental engineers who monitor water flows, track precipitation levels and even study the areas' biodiversity. All of this is to help ensure that the springs and surrounding areas are sustainably managed. And to get the highest quality water delivered fresh for you.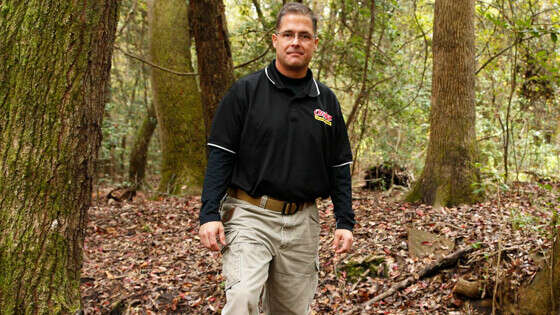 Showing Up For Our Communities
We know how essential water is, especially during times of crisis. We've called Texas home for over 40 years, and we're proud to provide over 1,300 local jobs and millions in annual spending to support local Texas businesses. We've also donated millions of bottles of water since 2018 to Texas communities during natural disasters and emergencies and will continue to be there when support is needed.
Visit the pledge page and make recycling a part of your own pledge to help our communities be made for a better tomorrow. For every pledge made, we will donate a bottle of water to a community in need.
Recycling Matters
JOIN US BY RECYCLING
Our bottles are designed to the standards of Association of Plastic Recycling (APR) to be recyclable, including labels that peel off easily to avoid contaminating the recycling stream.
Unfortunately, less than 30% of PET plastic is recycled in the U.S. That means a shocking 68% ends up in the waste stream. But together we can change this. The more plastic you recycle, the more we can use to create new recycled bottles, and the less plastic waste is generated.
If you need more recycling tips, look for the How2Recycle info on our labels or visit berecycled.org for details specific to your community.
How2Recycle
It's hard to know how to recycle properly. Did you know to empty your bottle and put the cap back on before placing it in the recycling bin? We've added How2Recycle information to our labels that make it clear.