Roher Spring
A COUNTRY SPRING NOT FAR FROM THE CITY
You can find Roher Spring under the big blue Texas sky not too far from Dallas. It's right around the corner from the colorful Purtis Creek State Park, which is a great place to go for a swim or to cast your fishing line.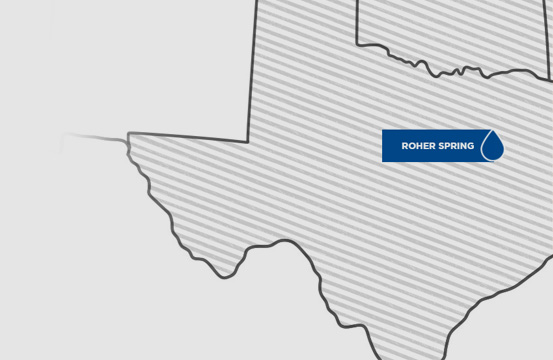 Piney Woods Springs
IN THE HEART OF EAST TEXAS
Piney Woods Springs is as beautiful as it sounds, surrounded by acres of farmland and pasture. The winding country roads make it a serene slice of Texas we're happy to call home.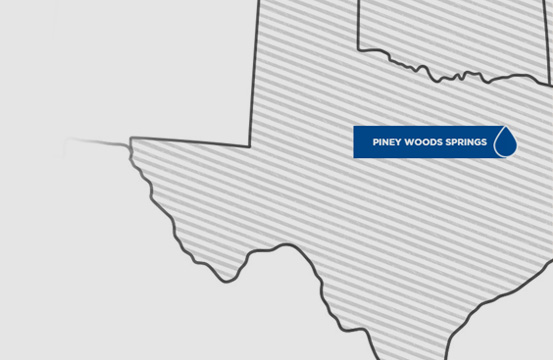 Moffit Spring
A QUICK STOP IN THE LONE STAR STATE
Nestled between two national forests, Moffit Spring exemplifies East Texas beauty at its finest. Loblolly pine trees grow tall (some over 100 feet high!) and thickets cover the red dirt earth. Sunsets around here are pretty great, too.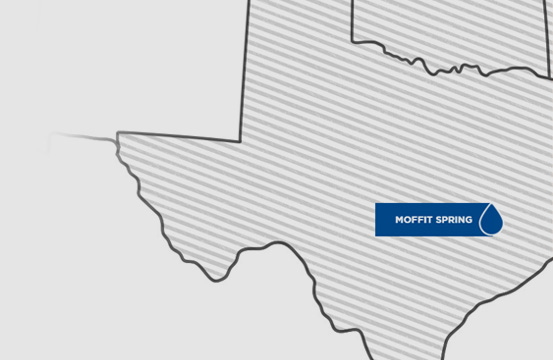 What Is Spring Water Anyway?
Great question. According to the U.S. Food & Drug Administration (FDA): "Spring Water is water derived from an underground formation from which water flows naturally to the surface of the earth." To be able to label our product as "spring water," we have to satisfy stringent standards — standards we proudly meet or exceed. That's why you can be confident in the quality of every bottle of Ozarka® Brand 100% Natural Spring Water.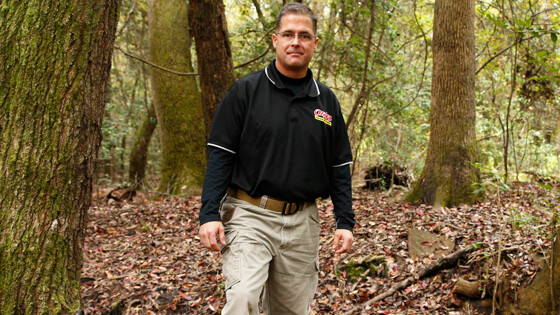 You Might Be Interested In
A Matter Of Quality
Every sip of Ozarka® Brand 100% Natural Spring Water goes through the same 11-step quality process. From spring to bottle, we put our water through our quality process so that every drop is nothing short of great. Download our quality report to learn more.
Refreshing & Recycling
All bottles of Ozarka® Brand 100% Natural Spring Water are recyclable (and filled with some of the best water you've ever tasted). This includes our big 3- and 5-gallon refillable bottles that get returned to us, washed, sanitized and refilled more than 20 times before getting recycled. Now there's something to tip your cap to. Learn how to recycle our bottled water.
Taking Care Of Texas
We love connecting with the community and sustainably managing our springs. We hire people at our bottled water company who have a real stake in preserving the natural beauty of the Lone Star State.